Instructor: Min-Shiang Tu
#Branding & Identity
#Poster Design
"Jigoku Matsuri" means "the festival of hell" in Japanese. It is a local festival held in Noboribetsu, Japan. This project aims to develop a new visual language that speaks to international tourists.
Initial Research
The town of Noboribetsu is known for its hot spring water, which comes from the "Hell Valley." It is the origin of this hell festival, featuring its rocky volcanic landscape. It is said that the unique landscape looks just like the gateway to hell. The charm of this festival is the celebration of the myth arose by the local landscape.
Design Process
These are different visual solutions for this project. The design process of this assignment involved a lot of experiments and iterations. It was an opportunity for me to develop different visual styles and narratives.
d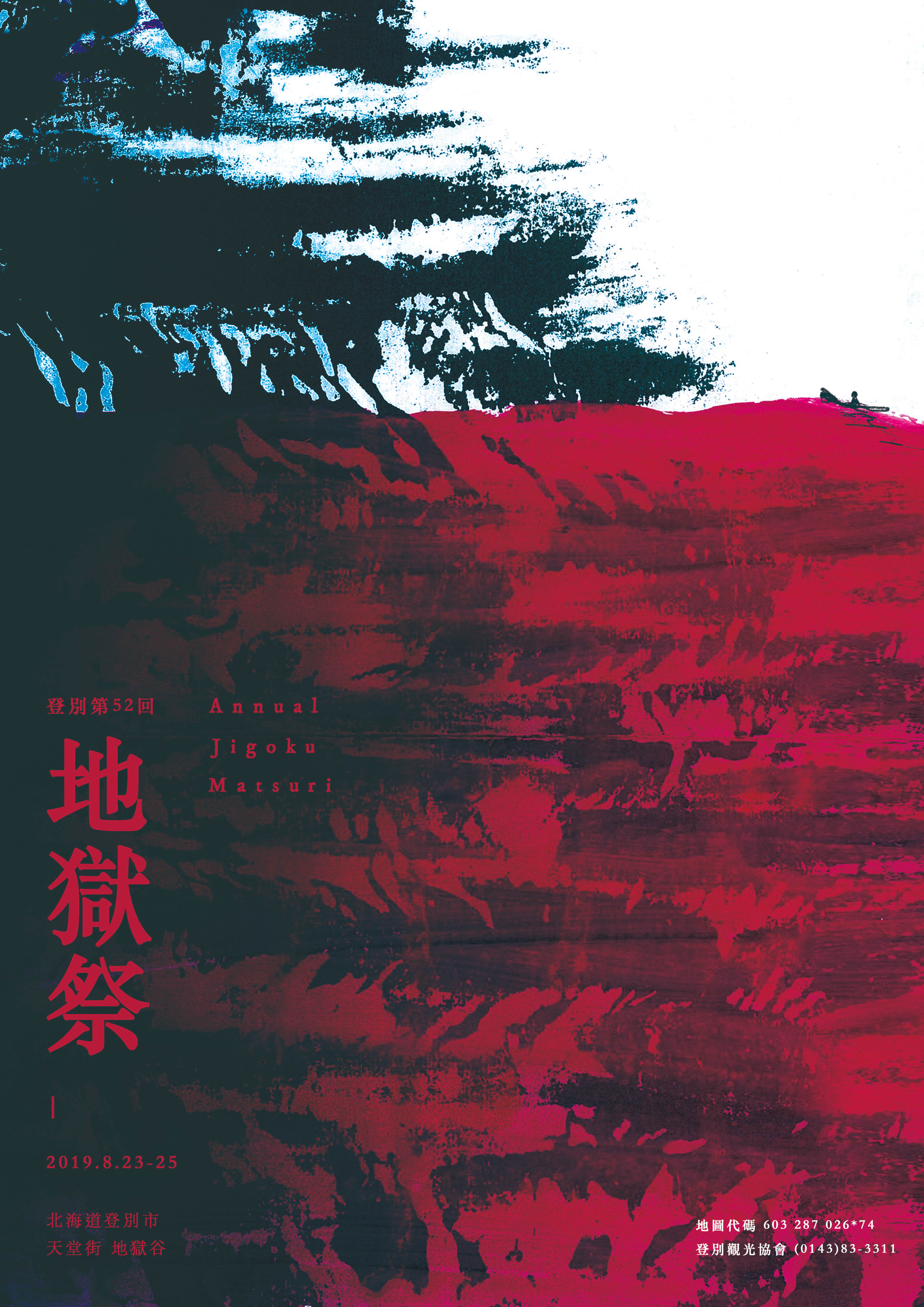 Event Branding



The final design intend to promote this event to audiences outside of Japan, implying the myth of hell with minimal and open-ended illustrations.

.