Instructor: Jean Brennan
Special Thanks:
Calvin Chang,
Siona Balaji, Gin Huang
#Thesis Research
#Art Direction

#Photography
#Editorial Design
Seeing our data input in the digital world as an extension of our identity, this project explores how our digital traces reflect our identity/identities by looking at both the information we give and the data generated by algorithms, translating them into fictional personas as a visual manifestation.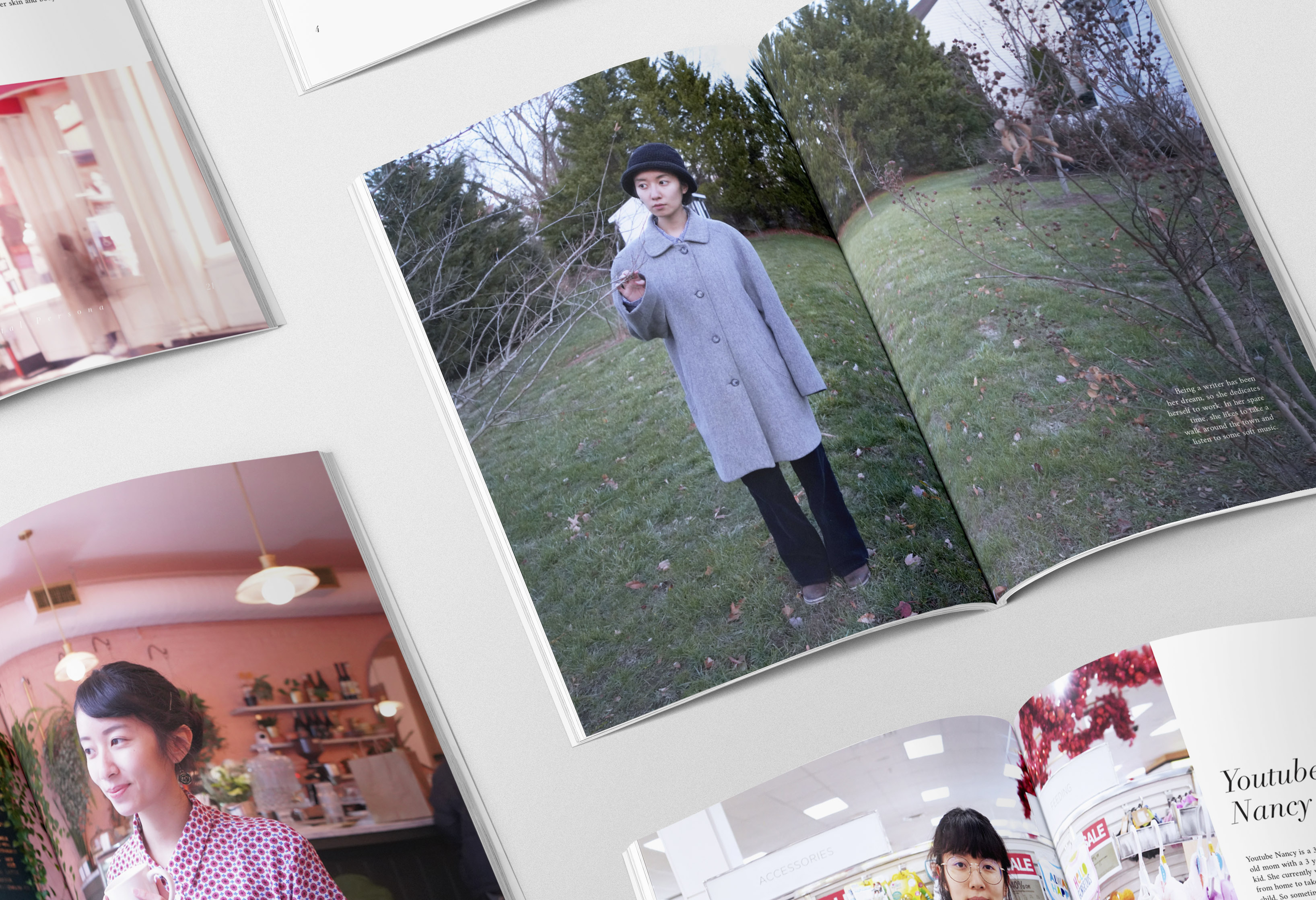 This book documents five different digital personas of Nancy created based on her data and digital behaviors among multiple platforms: Facebook, Instagram, Youtube, Spotify, and Pinterest. These platforms record limited aspects of information about Nancy and reflect only specific characteristics of her. As a result, she appears differently in the database of these platforms.
The visual settings of the photographs delicately embody the visual language of each digital platform, integrating the digital environment into my background settings.